2N 91378362EU Grandstream Series, videotelefon med 7" touchscreen, Svart
Brand:
2N
ADI #:91378362EU
Model #: 91378362EU
Name: 2N Grandstream Videophone with 7" Touchscreen, Black
WiFi & Bluetooth equipped
7" touchscreen display
Runs on Android 7.0 operating system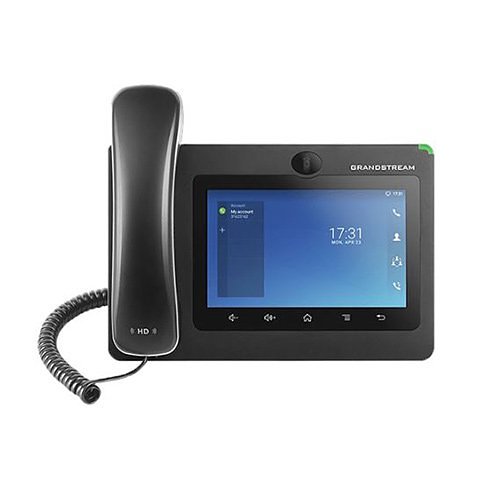 Product Overview
General Information
A high-performance desktop videophone which runs on the Android 7.0 operating system. Callers can enjoy video calls in HD quality on a 7" touchscreen display. The videophone supports WiFi and Bluetooth. You can easily integrate it with IP intercoms, PBXs and security cameras.
Main Features
WiFi & Bluetooth equipped
7" touchscreen display
Runs on Android 7.0 operating system
16 lines with up to 16 SIP accounts
Built-in mega-pixel camera for video calling with privacy shutter
Dual-switched auto-sensing 10/100/1000Mbps network ports
Built-in PoE/PoE+ to power the device and give it a network connection
Speakerphone with HD acoustic chamber, advanced echo cancellation & excellent double-talk performance
TLS and SRTP security encryption technology to protect calls and accounts
7-way audio conferencing & 3-way 720p 30fps HD video conferencing capability
Category : Produkter, Intercom och telefonväxlar, Intercom huvudstationer, Tvåvägskommunikationssystem
Specifications
Allmän information
Fysiska egenskaper