Alarmtech RC 2 Reläkort 10-30 V, dubbel NC-NO-funktion, skruvterminaler
Brand:
Alarmtech
ADI #:RC 2
Model #: RC 2
Name: Alarmtech RC 2 Compact Universal Relay Card with LED Indicator, Screw Terminal, 10-30V DC
Relay output: NC/NO
Supply voltage: 9-30 VDC
Current consumption: 16 mA at 12 VDC / 20 mA at 30 VDC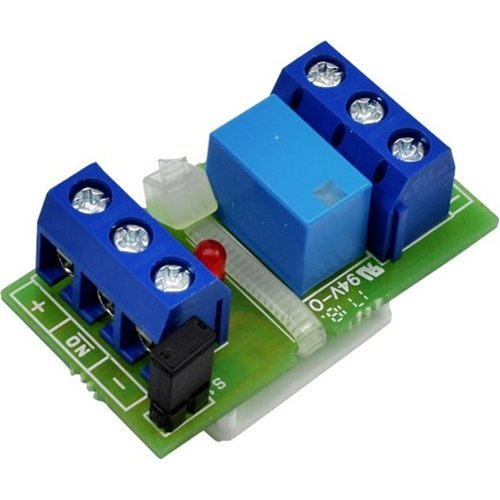 Product Overview
General Information
The RC 2 is a very compact and universal relay card with alternating (NC/NO) relay. Connection is provided via screw terminal with wire protection. Transistor control of the relay means a very low control signal is required (1 mA). An activated relay is indicated via a LED.
Main Features
Relay output: NC/NO
Supply voltage: 9-30 VDC
Current consumption: 16 mA at 12 VDC / 20 mA at 30 VDC
Category : Inbrott, Produkter för strömförsörjning, Reläer, Produkter
Specifications
Fysiska egenskaper
Användningsområde
Fire Alarm System, Intruder Alarm, Passerkontroll, Security System
Produktinformation
Strömbeskrivning
Maximum Input Current (A)
Övrigt