Alarmtech MC270 Hög säkerhet magnetisk kontakt
Brand:
Alarmtech
ADI #:MC270
Model #: MC 270
Name: Alarmtech MC 270 Recessed High Security Magnetic Contact, NC, 2m Cable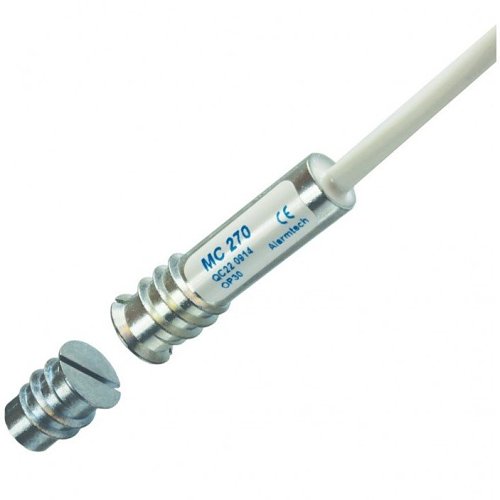 Product Overview
General Information
The MC 270 series are magnetic contacts used in both alarm and security access control systems for the protection of doors, gates and windows in applications where a higher rate of security is required. Optimal for protecting public environments such as museums, banks, art galleries and shopping malls etc. The contact has an extra reed and magnet inside to protect it from sabotage. This means that an alarm will be triggered if the contact is exposed to an external magnetic field. For simple and secure installation, both magnetic reed and magnet assemblies of the high security MC 270 contact are enclosed in a metal, waterproof housing for both indoor and outdoor installation.
Category : Larmkontakter, Inbrott, Produkter, Magnetkontakter
Specifications
Allmän information
Teknisk information
Category Specific Attributes
Fysiska egenskaper
Kamera
Produktinformation
Strömbeskrivning
Övrigt