Alarmtech MC 472 Magnetisk högsäkerhetskontakt, ytmontering, NC-NO, vit
Brand:
Alarmtech
ADI #:MC 472
Model #: MC 472
Name: Alarmtech MC 472 MC400 Series, High Security Contact With Change-over Function NC-NO and 6 Screw Terminals, Surface Mount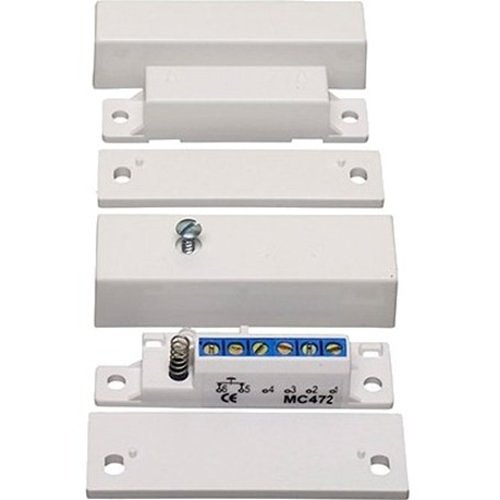 Product Overview
General Information
The MC 472 high security contacts are designed for surface mounting on doors and windows for applications where a higher rate of security is required. Optimal for protecting public environments such as museums, banks, art galleries and shopping malls etc. The contact has an extra reed and magnet inside to protect it from sabotage. This means that an alarm will be triggered if the contact is exposed to an external magnetic field.
Category : Larmkontakter, Inbrott, Magnetkontakter, Produkter
Specifications
Teknisk information
Category Specific Attributes
Fysiska egenskaper
Kamera
Produktinformation
Strömbeskrivning
Övrigt
Certifiering och standarder