Vanderbilt PDM-I12T Magic PIR Anti-masking Motion Detector, 12m, IP41, White, 50-Pack
Brand:
Vanderbilt
ADI #:L54543-F105-A100
Model #: L54543-F105-A100
Name: Vanderbilt PDM-I12T Magic PIR Anti-masking Motion Detector, 12m, IP41, White, 50-Pack
Unmatched detection performance based on patented MAGIC mirror technology
High immunity against false alarms
12m volumetric optics with undercrawl protection - 20m gapless curtain (option)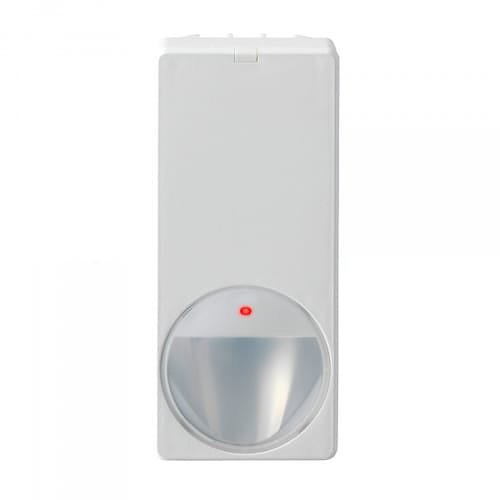 Product Overview
General Information
Vanderbilt's MAGIC PIR and Dual motion detectors are an exciting new advance in security that provide the most reliable, convenient and cost effective solution for industry leading catch performance and false alarm immunity. The detectors feature a modern, slim design and share the same low-profile housing so intruders cannot tell which type of detector they are faced with. MAGIC PIR and Dual detectors are offered in either 12m or 18m range and are optionally available with integrated anti-masking technology
The PDM-I12 and PDM-I12T PIR motion detectors utilize the patented MAGIC Mirror technology, which sets new standards in detection sensitivity and enables an extremely compact design. The innovative dual mirror design increases the focal length, which gives the detectors more homogeneous detection sensitivity, especially for wider areas. A new white-light filtering system reduces false alarms caused by external light sources such as car headlights or lamps
Together with the enhanced Visatec algorithm, both MAGIC motion detectors features a volumetric detection range of 12m. If required, the detectors can be optionally retro-fitted to long-range or curtain optics of up to 20m. For added peace of mind, the PDM-I12T is offering an integrated anti-masking technology (monitoring against covering).
Flexible installations can be carried out quickly and error-free due to features like Auto Walktest and the new End-of-Line concept (EoL).
Main Features
Unmatched detection performance based on patented MAGIC mirror technology
High immunity against false alarms
12m volumetric optics with undercrawl protection - 20m gapless curtain (option)
Unique End-of-line concept eliminates time-consuming resistor wiring
Flexible, fast and error-free installation with sensitivity adjustment and pet immunity (option)
Compliance with latest approval standards such as VdS, VSÖ, INCERT, NF, IMQ, SBSC, etc
Modern and elegant design
Low power consumption
Category : IR detektorer, Rörelse- och områdessensorer, Inbrott, Produkter
Specifications
Allmän information
Produktnamn
Magic Pir Motion Detector
Teknisk information
Maximum Motion Sensing Distance
Maximum Motion Sensing Distance (mm)
Passive Infrared Sensor (PIR)
Fysiska egenskaper
Strömbeskrivning
Övrigt