Alarmtech GD 475-10 Glaskrossdetektor för Laminerat Glas med transistorutgång, klass 2, 10m Kabel, Vit
Brand:
Alarmtech
ADI #:GD 475-10
Model #: GD 475-10
Name: Alarmtech B GD 475-10 Glass Break Detector for Laminated Glass with Transistor Output, Grade 2, 10m Cable, White
Two wire, polarity independent allows for easy connection
Detects attacks on all types of glass
Detects crushing of glass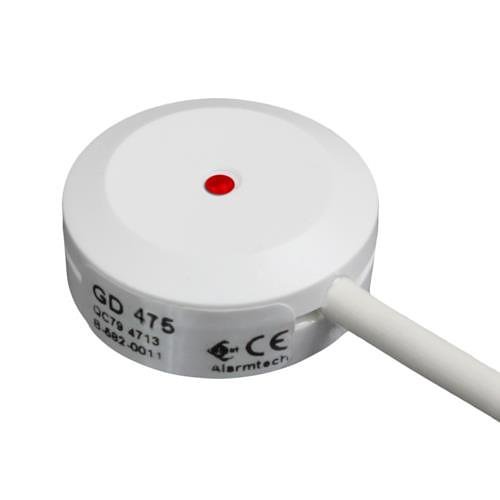 Product Overview
General Information
The passive glass break detector, GD475, is certified to EN Grade 3 and is suitable for float, tempered, laminated & reinforced glass. The GD475 is glued to the glass surface and will detect var-ious attacks (including cutting tools) on the glass surface. The detector requires an interface unit IU400, which senses the changes in the current characteristics of the detectors and pro-vides alarm and fault outputs.
Main Features
Two wire, polarity independent allows for easy connection
Detects attacks on all types of glass
Detects crushing of glass
Detects cutting through glass with tools
Detection radius up to 2m
High resistance to interference – rain, hail, foliage, doors shutting, etc
No sensitivity adjustment required
Suitable for 24 hour surveillance
Low power consumption
Embedded electronics with IP 67 rating
Category : Produkter, Inbrott, Chock- och ljudsensorer, Glaskross detektorer
Specifications
Allmän information
Produktnamn
Glass Break Detector for Laminated Glass, Glued, Transistor Output
Teknisk information
Fysiska egenskaper