2N 9155101C IP Verso Series, Basenhet för Intercom med Kamera, Nickel
Brand:
2N
ADI #:9155101C
Model #: 9155101C
Name: 2N IP Verso Intercom Main Unit with Camera, Nickel
SIP communication protocol
HD camera with infrared light and night vision
IP connected Door Entry System
Sale Type: Hot Deal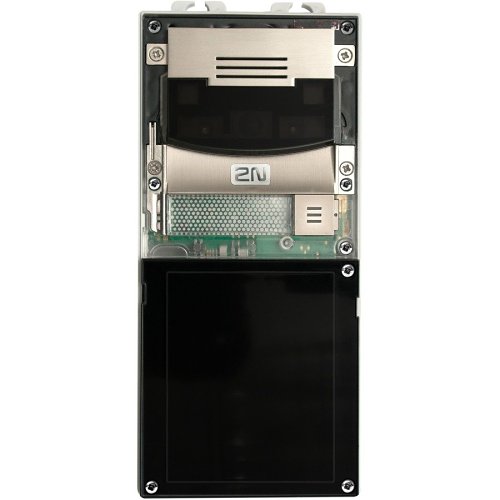 Product Overview
General Information
There must be just one (with/without a camera) main unit in every installation. The main unit installation requires two frame/box positions; the other position, however, is left for additional module installation. Now even in black!
Main Features
SIP communication protocol
HD camera with infrared light and night vision
IP connected Door Entry System
Category : Produkter, Intercom-dörrstationer, Tvåvägskommunikationssystem, Intercom och telefonväxlar